Welcome
The Irish Setter is the most regal, intelligent and loveable dog in world.
Whether you have just fallen in love with or have had a long term
love affair with the breed, there are some things you may not know. We invite you
to learn more about this fun loving, rollicking, mischievous hunting breed
by visiting the AKC and the Irish Setter Club of America (ISCA)
official web site at www.irishsetterclub.org.
To learn about our breeding program, click on
Puppies
.
August 2018
From left to right: Redfire Bright Promises At Onora (Maggie), Onora Rose's Enya Lipstick (Enya)
Onora Aquila, Onora Lipstick On Your Collar (Braeden), Cairncross The Sting At Onora (Asher)
Happiness Is A Yard Full Of
Irish Setters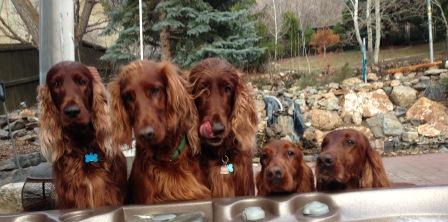 From left to Right: Ch Soraj Dealer's Choice (Ian), GCH Tramore Onora Rose (
Rose
),
Ian and Patrick are owned by Margret Richards.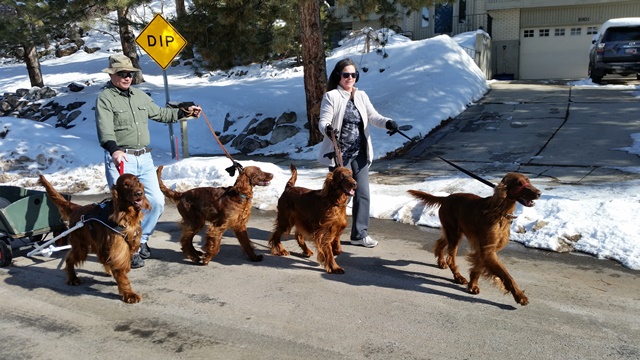 Out for a quick walk on a winter's day. A neighbor took this photo.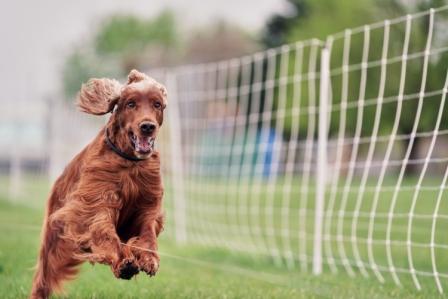 Aquila running Fast Cat. 100 yards at over 22MPH.
Chasing the "rabbit" - one of her favorite things.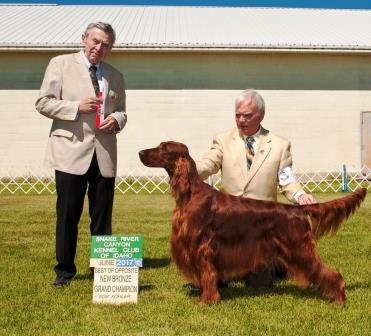 Asher
- Winning his Bronze Grand Championship.
Thank you Judge Terry Stacey - Yours truly handling.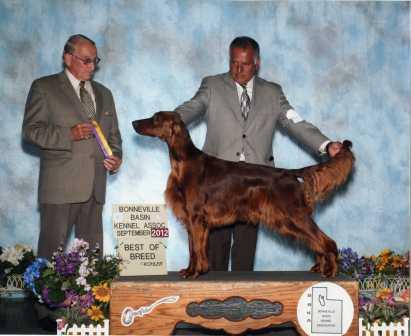 Tramore Onora Rose "
Rose
"
Winning in Utah in September 2012
Thank you to Judge Lawrence J. Sinclair
and to Carlos Carrizo for his excellent handling of Rose.
To learn more about Irish Setters and whether a rollicking
Irish red head is right for you, click on the link below.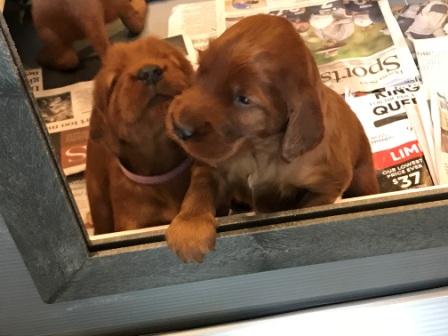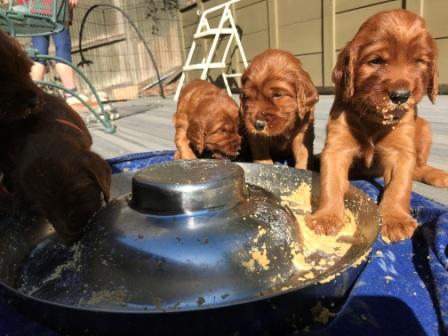 Too See More Puppies, Click On Litters
Next Litter Due Winter Of 2022
We are members of the Irish Setter Club of America and adhere to all their rules and guidelines. For more information, click here
http://www.irishsetterclub.org/